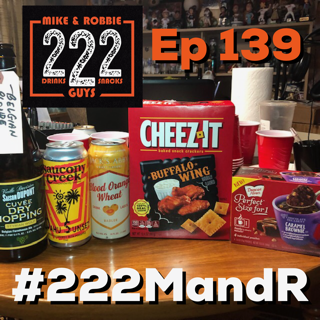 Mike and Robbie are back in the 222-dio to talk about friend requests, the last month of shows, anticipated movies and escape rooms, along with their drinks, snacks and much more.
The 222 Podcast is sponsored by... Klingers Pubs.
Get on over to KlingersPubs.com for more info about Klingers on Carsonia, Klingers of Fleetwood and Kingers at the Airport. Plus, make sure to like all three locations on Facebook.